This is my second post today.
For the Digis With Attitude! post,
Tomorrow is
the big day!!
The Valentine's
Digi Day
at
The Latte Lounge!!
When:
with
LIVE
chat from 8-10PM EST
What: games, challenges, chat and FUN for everyone!
We have so many special plans for you this weekend!
We have FIVE sponsors for this event!!!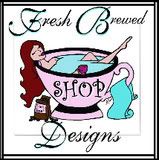 Can you imagine how many goodies we have to share?
It will be a great time to share the love
and show off your Valentine's projects!
(or get inspiration for some new ones)
And don't forget to sign up for
This is a fun way to extend the spirit of
It seems Christmas ended too quickly!
Secret Sweeties is a Gift Exchange
will be secretly assigned the name
of another member who joined the group.
It's a great excuse to head out
We are limiting the gift to $15 maximum!
January 21st
is the sign up deadline.
You will receive your Sweeties' name on the 22nd
during our Digi Day Event!
The deadline for mailing your gift
I'd LOVE to see EVERYONE there
TO JOIN OUR DIGI DAY EVENT!!