The challenge this week at the Kaboodle Doodles Blog is a unique recipe:
3 DP's, 2 Solids and 1 embellishment
Our sponsor this week is
Gingerloft
They provided us with terrific samples to work with. I chose the "Hot Air Balloon".
Using Inkscape, I created an SVG file from the image in order to cut all the balloon panels. Cut it in 3 papers and pieced it together!
I chose 3 papers from a Colorbok pack I picked up at Walmart for $5. Love those bargains!!
Obviously, my two solids are orange and white.
One simple little orange bow and it's ready to go!
This is one of those cards that can be suitable for almost any occasion, so I haven't added a sentiment, yet!
I'm sorry I can't share my SVG file, because it's not my image to share!
But you can pick it up at the Gingerloft Store.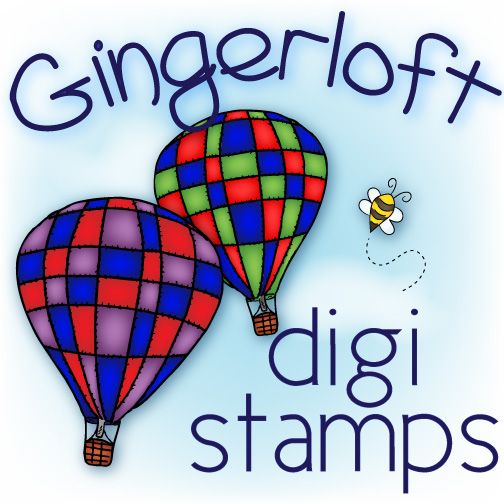 They have generously provided a prize for this challenge!
If you choose to play along, you can win your choice of any THREE images from their store!
This challenge was definitely one I had to put some thought into and hopefully, you'll give it a shot!
Using only one embellishment is harder than you think!!
You'll have to stop over at the Kaboodle Doodles Blog and see all the creations our team "cooked up" with this recipe!!
Our Kaboodle Doodles Design Team: